---
Class Introduction
A class that spearheads the battle, commanding and protecting allies
This battle class is a main component of the imperial escorts and imperial army of Aldreshia, the West Continent.

Armed with swords and large shields, they protect their comrades and devote their minds to the pursuit of swordsmanship.

Their most important virtue is leadership. Sometimes it's considered more important than individual strength.

Features
This tank class uses shields and has high health and defense, but has a weaker attack than other classes.

Outside of basic defense skills, Force Shielders also have skills that temporarily boost defense abilities and skills to protect their allies.

Skills
They generally learn Physicalskills, including skills that inflict status effects like Stun and Slow.

They have special skills that use their shields and can buff both their own and party members' Physical Attack and Physical Defense in certain situations.

They taunt enemies around them, making themselves the target, and also use spinning attacks to damage nearby enemies all at once.


Battle Mode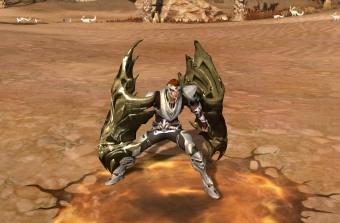 At Lv. 35 and up, Battle Mode can be obtained through a quest. By summoning Astral Weapons, the weapon appearance can be changed to 2 giant shields. Force Shielder Battle Mode exclusive skills can also be used.

Unlike normal skills, Battle Mode skills don't consume MP and have greater Force than other attack and chain skills. The Force Shielder, using the destructive power of their shields, can perform area attacks, pull in targets, and cause enemies to attack themselves.


Playing Style
They generally use Charge to get close to enemies or use their Taunt and Lightning Trap skills to draw enemies closer. Once their target is close, they attack using their Rend skill to inflict additional damage.
Using their Recklessness skill, they can provoke nearby enemies to come closer. When the time is right, they use Cleave to attack all enemies around them at once.
The Force Shielder is a tank that can increase defense abilities with superior buffs. They also use their shield skills to both attack enemies and effectively defend against enemy attacks.
Related Pages